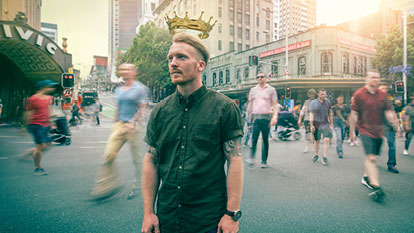 THEY WALK AMONG US
The demand for plasma (or liquid gold) is growing by 12% year on year. But the number of plasma donors is low compared to whole blood donors. So we created a campaign that heroes the everday New Zealanders who dedicate their time, energy and precious plasma to help save lives.
In social, we asked fans to share their selfies to help us save lives. An AR filter version of the liquid gold crown was created for Facebook and Instagram, allowing fans to raise awareness of the need for plasma by simply taking a photo or video and sharing it. Head over to facebook.com/NewZealandBloodService to give it a try.
The campaign drove 300,000 people to the plasma landing page and the New Zealand Blood Service saw a 25% increase in plasma bookings over the campaign period.