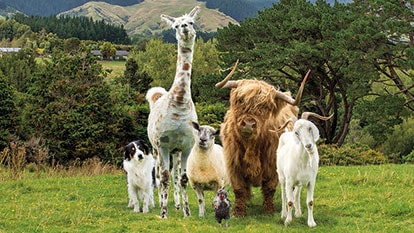 FOR ADVICE THAT MAKES A DIFFERENCE
FMG is renowned in farming circles for its specialised rural insurance. But insurance is only half the story. Through the invaluable advice FMG gives, they help farmers avoid risk as much as they help to cover it. To bring this to life in a humorous way, our new campaign was born 'For advice that makes a difference, talk to FMG'.
AWARDS
TVNZ NZ Marketing Awards – Took out the gong for excellence in the Financial & Banking category.