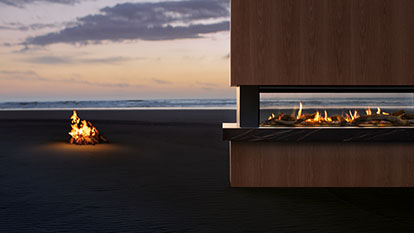 A new experience for Total Home Comfort
Rinnai New Zealand
is on a mission to deliver a sustainable, healthy and comfortable way of living – through a portfolio that spans home and water heating and cooling solutions for both residential and commercial audiences. We were asked to review the existing site in line with a desire to reflect a more Premium positioning of the brand.
Our strategic review unveiled a number of opportunities to answer the brief. Introducing the Total Home Comfort philosophy allowed us to reflect on the "collective sum" that can be achieved through the connecting of their product ranges. User Research was performed to consolidate our understanding of the TradeSmart (B2C) audience's needs, in addition to verifying our thoughts on the current websites' overall experience.
The end result saw us design and develop a new responsive website that reflects the new Premium brand appeal to both B2B and B2C audiences, together with a re-architected approach to its content, which is now managed through the Umbraco open source CMS that underpins the site. Lead Generation seamlessly integrates into the existing Microsoft Dynamics CRM and a deeper analytics strategy now allows us to identify stronger insights from its usage.